Testimonials
Angel Wade – FAMILY LEGAL AID CO-ORDINATOR AT TAYLOR ROSE MW

TRS Legal Costs are efficient and extremely helpful. The turnaround on drafted work is quick and very satisfactory with constant care to providing excellent service. We highly recommended TRS on both a personal and business level. It continues to be a pleasure working with and being supported by Hannah, who's work ethic and client care is exceptional
Rehana Choudhry – Director at Caveat Solicitors Ltd

"TRS Legal provide an excellent service which is both professional and reliable. We have been using their costs drafting service for many years and have now turned to them to assist with all aspects of processing our family bills. I would highly recommend TRS to any firm for all aspects of billing and high costs case plans. Tim and his team at TRS are very approachable and provide an all-round cost effective and efficient service."
Caroline Kennedy – Partner & Head of Child Care Team, Langley Wellington Solicitors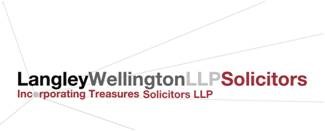 "A first class service, efficient, helpful and approachable. We really can not fault TRS Legal Costs and neither can our Legal Aid manager !!!"
Luke Dixon – Head of Family Department, Martyn Prowel Solicitors

"We have been using TRS Legal Costs for some years and have always found that they go above and beyond what would generally be expected. They are courteous, quick to respond and return work and importantly are accurate hence excellent KPI's. All that you could ask for to prepare ones claims and bills of costs. I have no hesitation in recommending TRS."
David Daud – Director Operations, Duncan Lewis Solicitors, London

"As the Country's largest provider of funded legal services, employing over 400 fee earners, it can be taken for granted that the costing department is extremely busy. Cases range from high profile test case JR's, high value PI claims, complex HCCP's to straight forward but important Family legally aided matters and all in between. We therefore rely heavily on TRS legal costs, our preferred supplier.
We expect the highest level of competence and adherence to our standards. This is reflected in our excellent recovery rates and very low levels of LAA rejections (at less than 2%). They are always available for advice and strive to attain the highest levels of professionalism and accuracy. We have worked together for over 6 years – a recommendation in itself."
Shany Gupta – Chief Executive Officer, Duncan Lewis Solicitors, London

"Thank you for all the assistance provided by yourself and your team to our Costing Department. We are extremely grateful for the continuous high level of service provided."
Tom Giles – Partner & Immigration Solicitor, Turpin & Miller LLP

"We are very pleased with the level of service provided by TRS legal costs and the very satisfactory returns achieved. In all I would highly recommend their efficient and effective work."
Russell Blakely – Wilson Solicitors LLP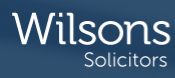 "We used TRS legal costs to undertake urgent work and are very happy with the service and results, I would have no hesitation in using TRS again in the future."
Deborah Feltham – Partner – Gwyn James Solicitors

"Don't know whether Emma has already told you but we had Louise down for a Legal aid audit on Wednesday and she asked who did our Claim 1s because they were "excellent"!!!
We are now on a 0% rejection rate which is fantastic.
Thank you very much. "
Gemma Candlish – Tayntons

"We use TRS Legal Costs and find them efficient, professional and friendly. Always willing to help with costing queries! When files are returned they are easy to finalise and submit."