About Us
TRS Legal Costs Ltd is a respected and forward looking firm of Costs Lawyers and Draftsmen.
The business has grown steadily over the last 25 years with most of our work coming through Client recommendations across the country. We work with 2 of the largest legal aid franchised firms in the UK. We adhere to all the professional standards required and provide a costing service that is reliable and responsive. We understand the need to maximize costs and the business challenges that Law firms are currently facing. Our work load includes both inter parties and publicly funded matters.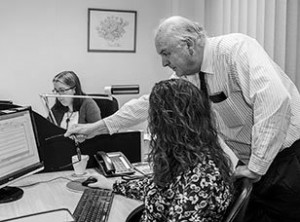 We are dedicated to providing the level of expertise expected from a specialist costs firm and the range of services provided by traditional Costs Draftsmen.
We aim to provide a professional, accurate and friendly service and make every effort to keep updated in line with constantly changing rules and regulations.
We take great care over attention to detail to produce a well presented document using the latest software.
We track IP costs from bill preparation and service, negotiations, Points of Dispute, Points of Reply, through to settlement, thus keeping the matter within the timetable.
We track HCCPs and alert Fee Earners to update on stages and provide cost comparisons with events (CCFS) against traditional HCCPs.
We embrace the latest technical advances now employed by many Solicitors for paperless files.
We constantly strive to improve our service and provide free advice and assistance to our clients and react positively to our client's business needs.
We provide a competitively priced service with keen turn around times.
We are up to date with CCMS on line billing.