Our Team
Tim Russell-Smith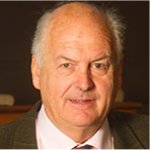 Tim began his career in legal costs in the 1990s when he joined a law firm in Bristol for a short spell prior to taking up a training contract with a well respected firm of Law Costs Draftsmen in Chancery Lane, London. He returned to Monmouth in South Wales and set up his own independent firm as a sole practitioner. Tim became a fellow of the ALCD and expanded the business which now trades as TRS Legal Costs Ltd, employing 16 people. Specialist areas are Civil and Civil Legal Aid and High Costs Case Plans with over 25 years' experience as a costs draftsman.
Rachel Harding-Hill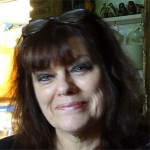 Heading up the HCCP team with Hannah and a family background in the law, Rachel trained with G R Edwards, a firm of Costs Draftsmen in Herefordshire, for two years before starting up her own practice in 1987. She subsequently became a Fellow of the ALCD and more recently, a Costs Lawyer and a member of the ACL. Rachel joined TRS Legal Costs Ltd as a working consultant in 2007 and has experience in a wide range of civil matters, both private and legally aided cases.
Gareth Lewis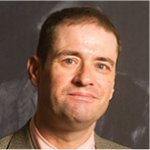 Gareth has worked as a Law Costs Draftsman since 1994, qualifying as an Associate of the Association of Law Costs Draftsmen in 1999 and as a Costs Lawyer in 2011. For most of his career Gareth worked in-house for one of the largest legal practices in South Wales, dealing with all aspects of civil legal costs ranging from Court of Protection, CFA's and Legal Aid matters to complex High Court civil litigation. In addition to drafting bills of costs, negotiating settlements and attending detailed assessment proceedings, Gareth's in-house experience has given him an extensive knowledge of dealing with the practicalities and problems of recovering costs.
Caitlyn Allan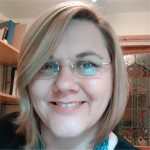 Caitlyn is the coordinator and heads up the TRS Legal Costs Inter parte department, where her time management skills and common sense approach to costs negotiations' are best utilised. She is accomplished at drafting and negotiating complex high value actions. Caitlyn is experienced in litigated claimant housing immigration and asylum cases. Caitlyn is a Fellow of the Chartered Institute of Legal Executives. Before joining TRS Legal Costs Ltd as a consultant in January 2014, Caitlyn was employed within the family department of a local firm of solicitors where she obtained a broad knowledge of the implementation of Legal Aid criteria within practise and has kept abreast of the multiple changes to legal aid.
Michelle Giles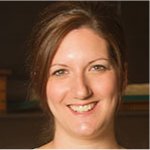 Michelle qualified as a solicitor in 2010 having graduated from Swansea University with LLB Law and a post-graduate diploma in Legal Practice. She completed her training with a local firm of solicitors where she became a Supervisor for the Family Department. During this time, Michelle prepared her own bills, including Controlled Matter Returns, Claim1 and Claim1a's. She joined TRS Legal Costs Ltd in 2014 to pursue a career in legal costs.
Paul Hopkins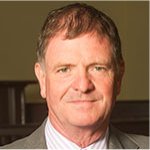 Paul has extensive and varied business management experience recently, as owner-manager of an SME based in Herefordshire. Paul joined TRS Legal Costs Ltd as a working consultant in November 2013 providing Costs Draftsman services. He is meticulous and his attention to detail is ideally suited to the intricacies of legal costs.
Hannah Bevan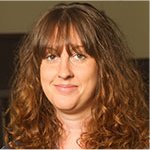 Hannah heads up the HCCP team with Rachel and works closely with Tlam. Hannah began working within the family department of a local firm of solicitors in 2005, initially as a secretary and then later qualifying as a Fellow of the Chartered Institute of Legal Executives. She also has experience of working within the firm's civil litigation department. Throughout this period, Hannah was responsible for dealing with the Legal Aid Agency and for preparing the department's Claim1 and Claim1a's and for overseeing the department's files through the Court costs assessment process. She joined TRS Legal Costs Ltd in 2015 in order to progress her career in legal costs.
Natasha Andrzejuk-Smith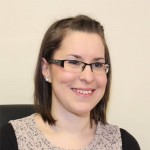 Natasha qualified as a Solicitor in 2011 having undertaken her law degree locally at the University of Gloucestershire and her legal practice course at the University of the West of England. At the start of her training contract with a local firm, Natasha spent a lot of time within the Family Department (working alongside Hannah Bevan who also now works for TRS Legal Costs Ltd) undertaking both private and legally aided matters. Natasha had a keen interest in public child care proceedings.
After qualifying in 2011, Natasha worked within the Conveyancing Department at the same firm before becoming Head of Residential Conveyancing there in 2014. She has since joined TRS Legal Costs Ltd in February 2016 to pursue a career in legal costs.
Alex Stowell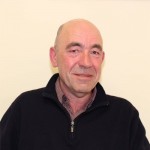 Alex has been a law costs draftsman for over twenty years. He has worked for independent costs draftsmen and for leading solicitors. He has wide experience in all aspects of civil costs from the complexities of the legal aid system to high value commercial cases. Areas of expertise include contentious probate (to House of Lords level), commercial litigation, personal injury, clinical negligence, family and children. Housing, social care and immigration.
Sue Eldridge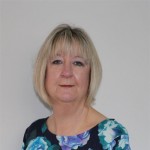 Sue is a Fellow of the Chartered Institute of Legal Executives and gained her legal experience working for a large corporate Insurance Company in the Litigation Department specialising in Professional Negligence and Civil Litigation. Sue managed a team of staff supporting the legal team and has strong management and analytical skills. Sue is also an accomplished business manager, operating several successful businesses. Sue joined TRS Legal Costs as a consultant in 2016 to develop a career in legal costs.
Cathy Nixon

Cathy joined TRS in 2017, manages the day to day running of the accounts at TRS and has recently joined the costing team preparing Claim 1a's. She has over 14 years accounts experience, is AAT qualified and is currently working towards completing an ACCA qualification to become a Chartered Certified Accountant. Cathy has 6 years previous experience working as a Receptionist and Secretary at two local Solicitors firms dealing with Matrimonial, Family, Probate and Conveyancing matters.
Lesa Cooksley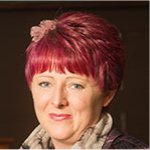 Lesa Cooksley F.M.A.A.T. has worked on our accounts and credit control for the last 5 years. She is a fellow member of the association of accounting technicians and has over 20 years experience in finance.
Esme Phillips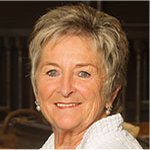 Esme joined TRS Legal Costs Ltd in 2013 and brings a proven record and 28 years' experience in the private sector. Esme is an invaluable member of the team assisting with general management and business development, focusing on improving quality and performance.